Designing, Building, and Managing the Future
Realty Asset Advisors Southwest Inc
Traditional concepts in real estate lending, investment, and development have undergone major changes in recent years. These changes, combined with the effects the subprime mortgage crisis and deteriorating commercial real estate market have presented owners, lenders, and investors with new challenges in financing, asset management, and the search for new value-add opportunities.
Realty Asset Advisors is a full service development consulting firm specializing in property condition assessments, construction management, design/build services, cost estimating, scheduling and quality control on all types on institutional multi-family, industrial, office, and retail development projects nationwide. Our firm is licensed in Arizona for architecture and commercial and residential construction.
Since 1991, Reality Asset Advisors has provided these comprehensive real estate construction service to owners, lenders, investment advisors, real estate investment trusts, insurance companies, public sector clients and other industry professionals.
"The success or failure of every construction project today is measure by the ability to manage people and control cost, time and quality. As project managers and development consultants, we understand these four critical factors and take great pride in the services we provide. We have succeeded in representing over 100 industry professionals with both regional and national exposure on projects ranging from small residential developments to multi-million dollar mixed-use facilities. Our success is directly attributable to the trust and confidence bestowed upon us by our clients, the strength of our staff and my personal commitment to maintain the highest level of professionalism, integrity and quality in our work."
Daniel L. Fox, A.I.A., NCARB
President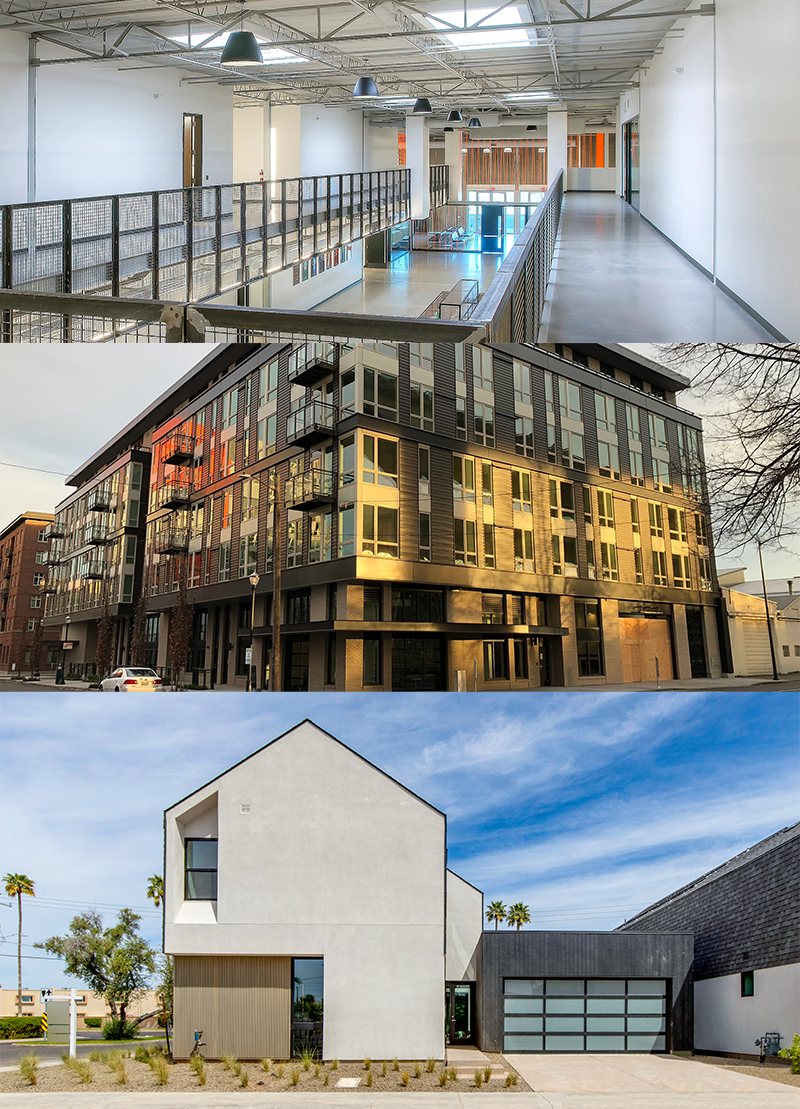 Commercial Design-Build
We have experience in multiple commercial and non-commercial project types along with construction management and other stakeholder services.

Residential Design-Build
We have experience in single family and multi-family project types including but not limited to site selection and feasibility and entitlements.

Owner Services
We have experience in other areas beside design-build, general contractor and builder,  and construction management services. We offer property assessments and feasibility, entitlement preparation, master planning, lender representation and construction oversight. We also offer construction defect evaluation, litigation support, and forensic auditing as an expert witness.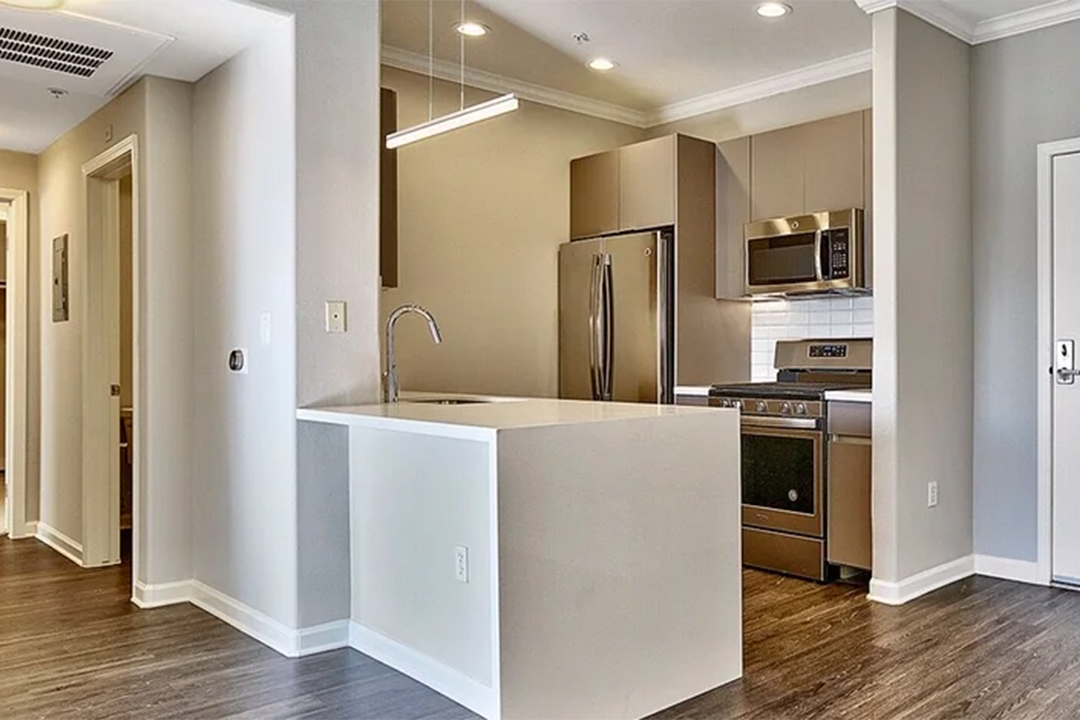 Comprehensive Property Condition Assessments
Property condition assessments are designed to assist a lender or prospective buyer to accurately and effectively evaluate the existing condition of a property from a construction perspective. The analysis becomes an integral part of due diligence studies by lenders with portfolios consisting of take-out or permanent financing, or by investors preparing to enter into individual or bulk portfolio transactions.
 Major building components and site improvements including structural, architectural, mechanical, electrical, roofing, and moisture protection, are evaluated in detail for:
– Condition
– Incomplete or non-compliant construction
– General code conformance and ADA compliance
– Extent of defects, depreciation and replacement reserves
– Cost to correct the observed deficiencies
Preconstruction Services
Realty Asset Advisors provides an invaluable "third party" approach to the evaluation of proposed construction projects by performing a thorough analysis of the cost and constructability of the improvements. Owner/professional services agreements, owner/contractor agreements and construction loan commitments are reviewed with the intent to reduce the risk for future litigation.
Construction plans, specifications and schedules are evaluated for completeness and compatibility between the design disciplines and general construction practices. A summary report is then prepared listing the discrepancies or deficiencies identified.
Construction Oversight
Realty Asset Advisors offers construction oversight services to owners and lenders who desire qualified on-site representation during the course of construction. Site observation services are typically conducted once monthly, or more often as necessary to protect the owner or lender's investment in the project. Following each site visit, a detailed construction progress report is prepared to evaluate and record job progress, cash flow, general conformance to governmental agency requirements, and adherence to the project budget, schedule, contracts and construction drawings and specifications.
A line item analysis of the contractor/borrower's disbursement request is provided to assure accuracy and appropriateness of the funding request, evaluation of the percentage complete and general analysis of the cost to complete. This report also includes a comprehensive review of the contractor's invoices, current and proposed changes to the project, and lien waiver analysis followed by a photographic record of construction progress.
The depth and thoroughness of these services can be extended to full time on-site representation for owners on projects requiring a more comprehensive project management program.
Project Coordination – Tenant/Landlord Representation
Each project is unique and requires the skill and creativity of an experienced project staff, and advanced technical resources to meet the lients' goals and objectives. Realty Asset Advisors, creates a specialized team of real estate, architecture, engineering and construction professionals around each project. Whether the services include financial modeling, programming, design and construction phase services, move management or tenant/landlord representation, Realty Asset Advisors is committed to setting new benchmark standards in Construction Management through the quality of its people, personalized service and innovated management solutions.
Realty Asset Advisors acts in the fiduciary capacity as Project Coordinator to organize and manage tenant improvements or core reconstruction through project completion. These services can be structured to address the specific needs of each project and are available with respect to:
– New Development – where potential responsibility may extend from inception of design to project completion
– Facilities relocation – where move coordination services and procurement of furnishings, fixtures and equipment t are required
– Existing assets – where redesign and reconstruction is contemplated
Construction Management and Design-Build Services
Few factors in the project delivery process are as important as qualified leadership from a strong management team. Realty Asset Advisors takes on this vital role by offering proactive strategies in project coordination, sound contract negotiations, computer integrated project accounting, scheduling and safe, well organized field operations.
Realty Asset Advisors provides these services on a selective basis where specific design/build expertise can present the greatest impact early in the design stages of a project or where project owners seek qualified construction managers to be included in a select bid list, based on performance, quality, competitive pricing and service.
Realty Asset Advisors' success in design/build is based on their proven ability to create a partnering relationship between the client and the design team. Experienced team leadership during the early stages of planning and project development and proactive management during the construction phase sets the firm's high standards for quality and pride of ownership in every project built.
Residential Construction and Development
More information coming soon.
Funding Control Services
Funding control services are provided when a client requests total management of the accounting functions on a construction project. Realty Asset Advisors will establish a construction disbursement account to be held in trust for the client. All disbursement functions are computerized utilizing state of the art accounting software. Full disclosure of all construction funds disbursed is made through the use of account summaries consistent with the general contractor's cost codes. Joint checks are prepared for signature between each individual subtrade or materials supplier and the general contractor, based upon invoices and proper supporting documentation submitted for review and approval by the owners. A monthly check register is provided to identify all checks prepared for each disbursement run through project completion and final disbursement. The funding control reporting procedures can serve as a supplement to Realty Asset Advisors' standard progress and payment review reports.
Let Us Build Your Future, Together
Let us see how we can help you by letting us know how we can contact you and a little about your project.
raa@realtyassetadvisors.com
3300 N Scottsdale Rd Suite 4108, Scottsdale, Arizona 85251
+1 (402) 708-2121